AID-4-U Inspection Service, Inc.

1000 Goodwin Dr.

Plano, TX 75023

Phone: (972) 333-8334

Fax: (972) 422-7516

Office Hours ---

Monday - Saturday  8:00-5:00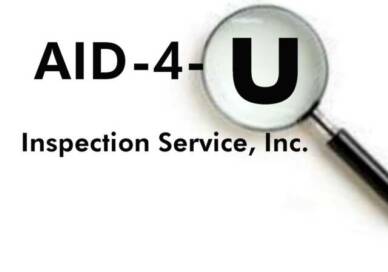 TREC# 5389       TPCL# 14060

Information required when scheduling an inspection:

Date and time requested

Full address of home

Buyer name and contact number

Home square footage

Is home vacant or occupied

Slab or pier and beam foundation

Does the home have gas

Year home was built

note: all  utilities must be on for home to be inspected

Thank you for visting our web site. We wish you all the best in your real estate purchase. Remember an inspection is a critical step in the process. When the time comes our hope is that you will call us.